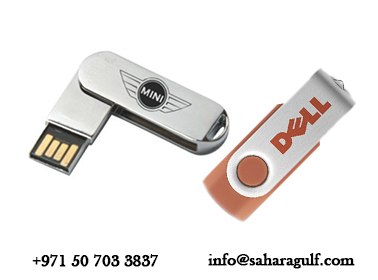 USB
Sahara Printing provides a diverse selection of USB pen drives at market-competitive prices. In addition, we offer USB printing services in Dubai.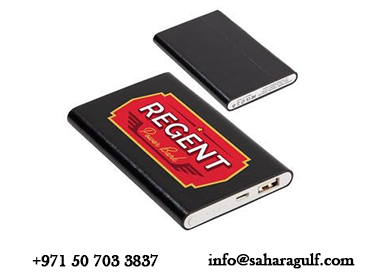 Power Bank
Customized Power Bank Printing Service providers in Sharjah, we are well-known for offering all Printing Services at affordable prices.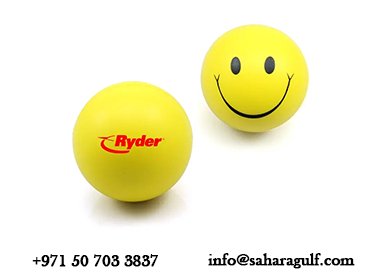 Stress balls
We are a leading stressball supplier in the UAE, offering logo printing in UV and round screen printing at low prices, high quality, and same-day delivery.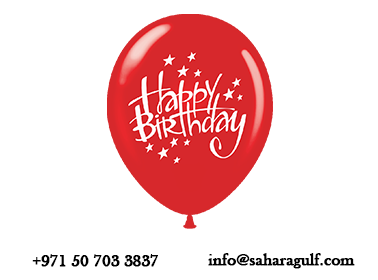 Balloon
Sahara offers the best balloon printing services in the UAE. We provide printing services for custom logos and a variety of customer-supplied designs.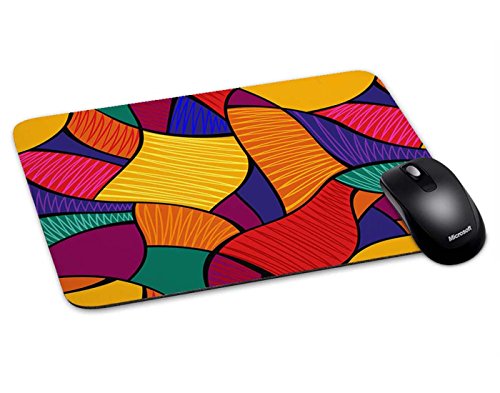 Mouse Pad
We specialize in personalized mouse pads in a variety of styles. Mouse pads are inexpensive corporate gifts that promote your brand. We offer Mouse Pad Printing in Dubai.
Office Accessories
We have Office Supplies like Folders, Pens and Pencils, name badges, mugs and all kinds of promotional items . We also offer printing services such as business cards and letterheads.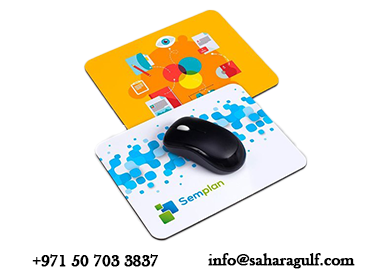 Computer Accessories
We offer computer gadget printing services. We have plenty of designs for laptop and PC gaming printed accessories will amaze you.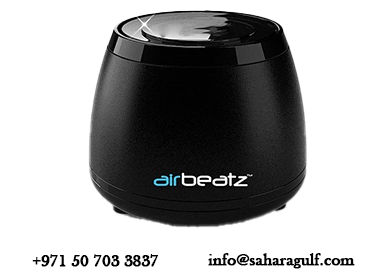 Bluetooth Speakers
All of our Bluetooth speakers can be customized with your logo, text, or image. We supply all kinds of corporate gifts, giveaways, gadgets, and premium products.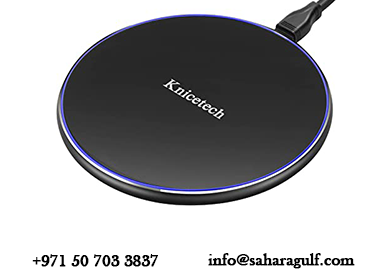 Wireless Chargers
Sahara offer high quality wireless charger in dubai. We supply bulk quantity charges in wholesale price in all ovwe the uae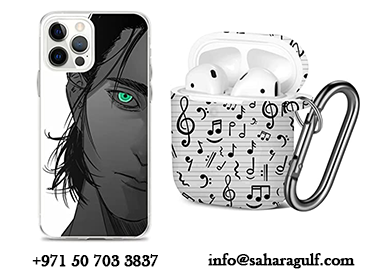 Phone/Tablet Accessories
On mobile phone cases, tablet covers, and other accessories, we print high-resolution, photo-quality images, logos, and detailed text.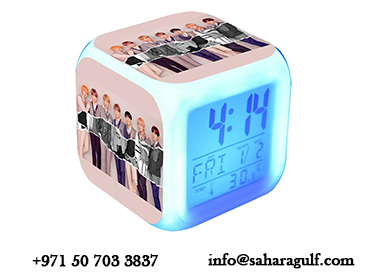 Digital Timer
Gulf printing press offer printing service on digital timer. We use all kinds of printing technique we print your company logo or images we will print on it.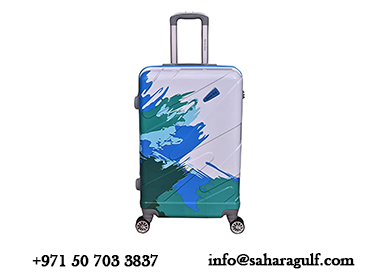 Bags & Travels Kits
Our custom printed suitcase, you can carry your personal style all the way to the airport and beyond. We customize your travel bag with your preferred design, such as your logo or custom images.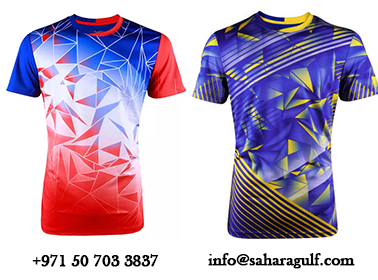 Apparels & Accessories
Our Gulf printing press T-shirt printing services provide crisp print quality and accurate colors. With our fabric printing options, you can create the design you want.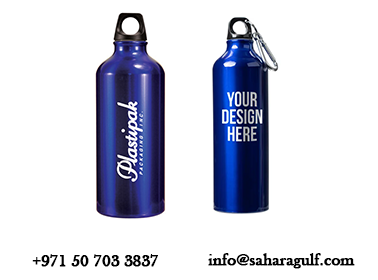 Water bottle
We provide high-quality, low-cost water bottle printing services. We offer very low prices on all types of water bottle printing, including metal bottle printing and plastic bottle printing.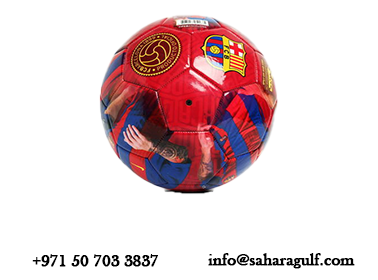 Sports And Recreation
We Offer the Best Printing Services for Sports item. We supply items like t-shits, water bottle, custom bags, golf ball and sports items.
Umbrellas
personized printed umbrellas with branding are now available at sahara with personalized logo and designs at affordable and low prices with no minimum order quantity.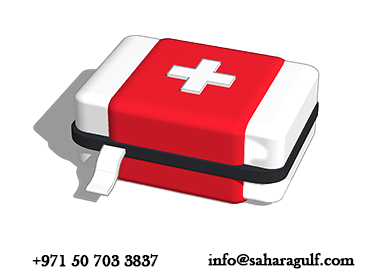 Wellness & Care
Sahara provides High-quality Medkit printing in Dubai, Sharjah, Abu Dhabi, and the Middle East. Check out our medkit selection for the best in one-of-a-kind or custom-made pieces from our shops.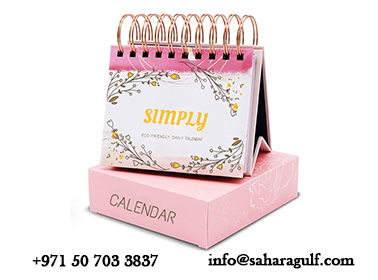 Desk digital calendar
Personalize and customize your own table desktop calendars. We print custom logos on calendars, which are an excellent way to stay in touch with your customers.
Jersey / Hoody
We are the top Hoodies Jacket Printing workshop in Dubai Sharjah Ajman UAE, supplying companies and shops with custom branding via screen printing and heat transfer.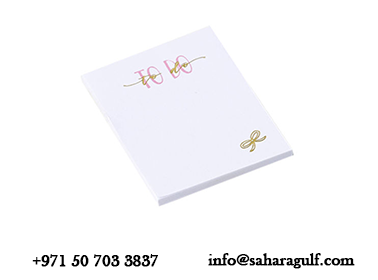 Writing & Accessories
Letterheads are printed on a variety of paper stocks by Gulf Printing Press. Material made from recycled paper, Contour material, Conqueror material, Fedrigoni material, and so on.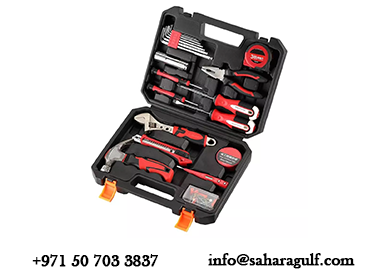 Hand Tools
Gulf printing press offer print in all kind of tool.We print your logo or name on tools. We use laser printing on metal, aluminium and other materials.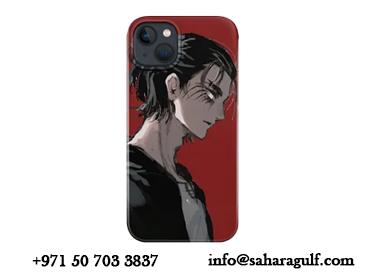 Mobile cover
Sahara offer print on the mobile case.Create your own mobile covers with low-cost photo printing. All custom mobile covers and cases will have permanent printing.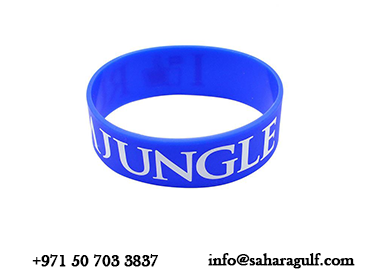 Wrist Band
Specialize in customized wristbands which are available in many colors. All our custom printed wristbands are waterproof. Wristbands are ideal for use in Events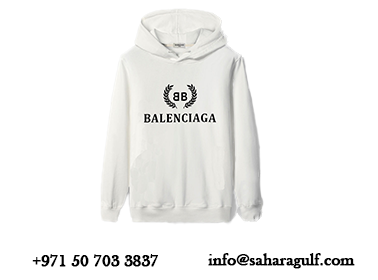 Jacket printing
Gulf printing press is one of the leading Hoodies Jacket Printing workshop in Dubai Sharjah Ajman UAE, supplying companies and shops with custom branding via screen printing and heat transfer.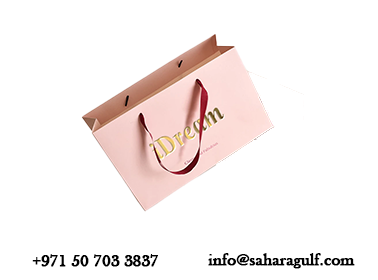 Gift Bag
Sahara offer bags printing services and custom printing services, we provide a realistic and creative end product. Get creative designs and high-quality prints for your bag.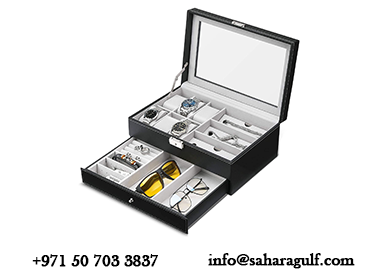 Gift box sets
UAE's Leading Gift Box Manufacturing Company offers a full range of custom gift leather and wooden boxes, packaging boxes, gift sets, and printing services in Sharjah, Dubai, Abu Dhabi, and the Middle East.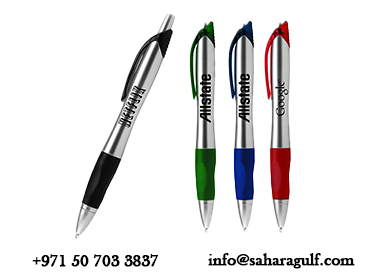 Promotional Pen
We specialize in personalized pens in a variety of styles and colors. We have a large selection of high-quality metal pens and plastic pens. Pens are used on a daily basis, making them the best branding tool.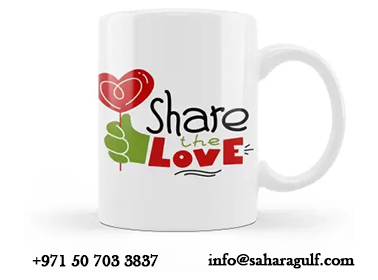 Coffee Mug
Because of the high quality of our mugs, Gulf printing press is one of the most well-known names in the best mug printing in Dubai. We offer standard and magical mugs with your preferred design.
Lanyard badge
Customized lanyards are an excellent way to promote your company or event while also serving as an usable and necessary badge or ID holder.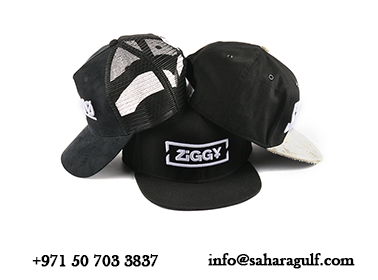 Cap
Dubai Caps Printing We offer Print & Stickers Caps Printing, Embroidery Caps Printing, Heat Transfer Caps Printing, and Sublimations in Dubai and Abu Dhabi.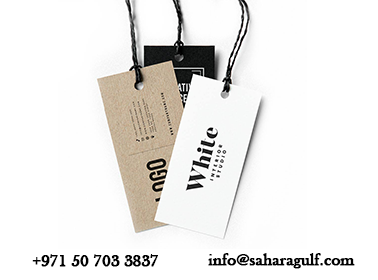 Tag & Label
Get high-quality custom hang tags printed in a variety of sizes and materials, including paper, kraft, PU leather, cotton, and canvas.
Note pad
gulf printing press offer Print your Notepads in Dubai. Binding options, sizes, and customization are all available to meet your needs.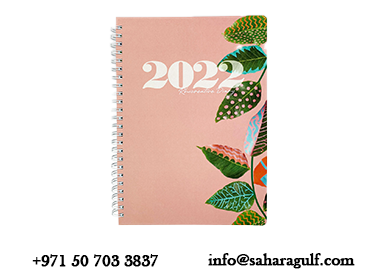 Calendar & dairy
gulf printing press provides diary printing in Dubai. There are numerous designs, shapes, and sizes to choose from. Please contact us right away!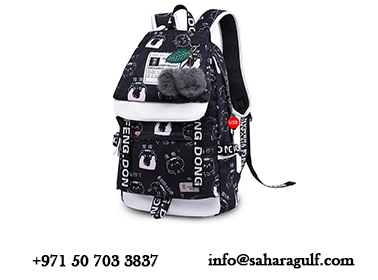 Back pack
Create the perfect look by combining your own beautiful or fun design with our selection of sizes and colors. Custom backpacks are used for everything, including carrying gym clothes, laptops, and school study materials.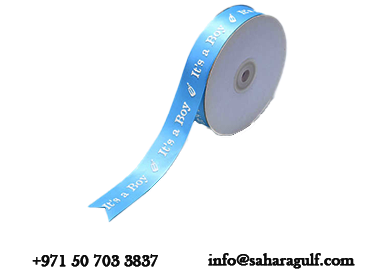 Ribbon printing
gulf printing press is one of the leading ribbon printing companies in Dubai and Satin ribbon suppliers in Dubai, providing personalized ribbons and Printed Logo Ribbon for all events.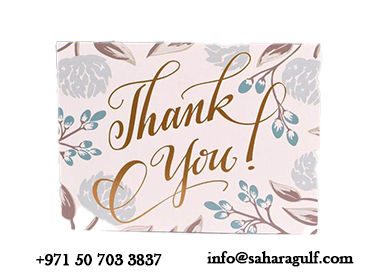 Thanking card
Create inspiring Thanksgiving greeting cards to express your love and gratitude to family and friends. Our printable Thanksgiving card templates are simple to personalize and distribute.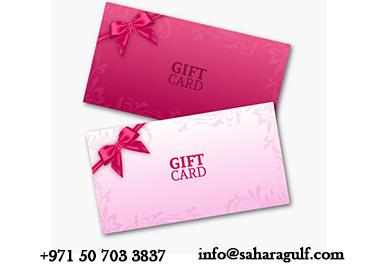 Gift cards
Gift cards are a personal way to express how much you care. Personalize them even more by printing your name and the recipient's name. What about adding a personal touch with a personalized message? we print your custom designs.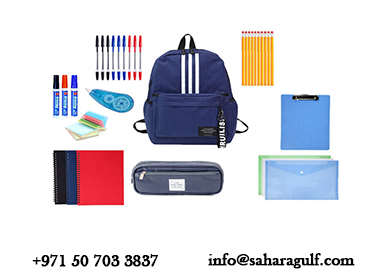 School gift items
Allow your children to stand out among their classmates by carrying their personalized bags, pencil boxes, and lunch boxes to school.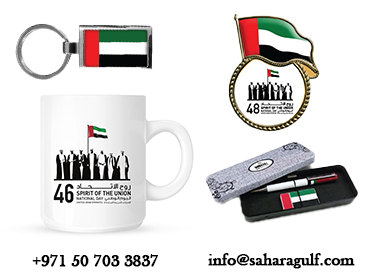 National day promotional
Sahara printing company provides a comprehensive range of UAE 45th national day celebration accessories, gifts, and promotional items imprinted with the national day logo.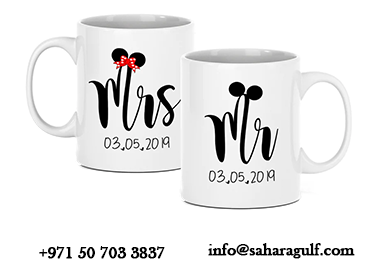 Wedding gifts
Check out our wedding present print collection for the best in one-of-a-kind or custom, handmade items from our shops. Choose a considerate print from this collection, and it will be displayed proudly in their home.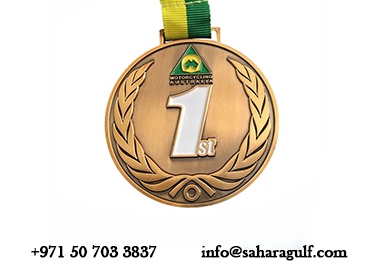 Medal & Coin
Our team collaborates with you to create a finished work of art with engravings on both the obverse and reverse of a medal. Our company has created medals for a variety of occasions, including anniversary celebrations, award distributions, and special events.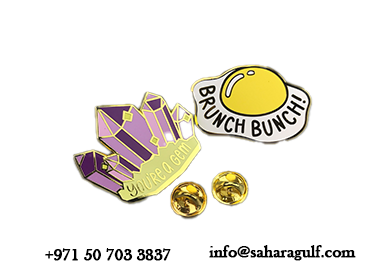 Lapel Pin
Gulf printing press offer personized lapel pins in dubai, sharjah, abudhabi and ajman. Custom lapel pins can be a great way to make memories or add a special touch to an event.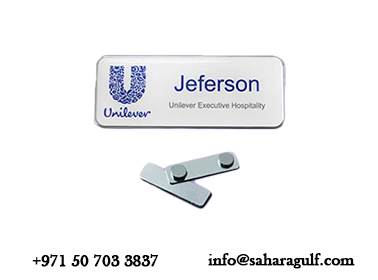 Epoxy Badge
In UAE, we offer a wide range of Epoxy Label printing, epoxy badge, name badge, epoxy sticker, epoxy plate, and button badge.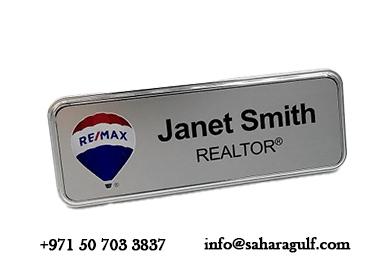 Name badge / Tag
We are one of the largest suppliers of customized badges such as logo badges, name badges, reusable insert name badges, button badges, and a wide range of ready-made badges with badge accessories such as badge pins, badge magnets, and tie clips, among other things.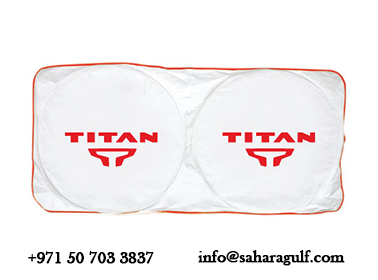 Car sunshade
We are a leading multi-color printing company for car sunshades. There are only a few places where you can print your shades process colors, which could be an image, a picture, or a gradation logo with multiple process colors.